Whether you're searching for one of your first supervising social worker jobs or you're looking for a change, Compass has lots of opportunities for you to further your social work career.
Being a Supervising Social Worker doesn't come without its challenges, but it is thoroughly rewarding. You will be helping people every day and supporting our carers to be the best they can be for our children and young people.
We offer many career paths for our supervising social workers. We recognise hard work and will support and encourage you to make positive steps in your role with us. We've had lots of our SSWs continue on into more senior roles.
Phil's Journey
Phil's been working in fostering for 15 years. He started as a Residential Support Worker in a children's home and then went on to decide to be a Student Social Worker. There was a lot of change happening within Compass, and he was soon offered a Supervising Social Worker role. 'I was keen to take it on because it was clear that Compass was in a dynamic phase and I could see opportunities for progression and development.'
"The Compass Community offers flexibility, creativity, and positive space for staff to make the most of their skills and interests."
– Phil, Learning and Development Trainer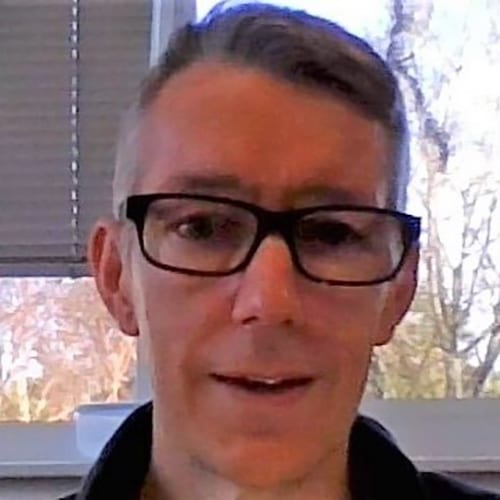 He's gone from being a student, through to an SSW role, and even progressed onto a senior role in Compass, an Operations Manager. 'I've enjoyed each role and value the opportunities Compass have given me. The benefit of working for a forward-thinking and dynamic organisation like Compass is that there are always new openings and emerging areas.'
Phil has now joined our Learning and Development Team as a Trainer, 'I have always been involved in training and I am now able to develop this interest by joining the team'.
'With the experience I have gained through being a Supervising Social Worker and an Operations Manager I know that there will be potential for me to return to these areas in the future and take them and myself forward; progression can be multidimensional and Compass' flexible approach allows people to grow.'
Linda's Journey
In 2016 Linda was a Supervising Social Worker with Compass in Loughborough. She loved the job, had amazing fostering families, and thrived in the role.
Within a short time, Linda was encouraged to apply for the Operation Manager role that had newly opened up on her team. 'I had great mentors at the time, so I felt confident to go for the job. It was daunting going into a position like that quite early on in my career with Compass, but I knew I had the support there for me.'
She took the role and spent 15 months supporting social workers and fostering families. 'I loved the Ops Manager role; I obviously also knew the rest of the team very well, so to step up and become a manager to people who were my peers felt strange, but the team was brilliant.'
In July of 2019, Compass acquired a fostering agency in Worcester. A few positions opened up, including a similar Operations Manager role that she was currently in. The new office was only 20 minutes away from where she lived, compared to her 2-hour drive- so she had a decision to make.
She took the Operation Manger role in Worcester. She worked hard to uphold a brilliant morale between her, the socials workers, and the foster families.
"Compass have supported me since the day that I started. I may not have applied for the more senior positions, but managers saw something in me and really encouraged me to go for it. I'm really glad that I did."
– Linda, Operations Manager
After only a few months in this position, a Head of Fostering role opened, and Linda was asked to fill in for the 'acting up' position until the job was filled. 'It was a big step-up, but I hit the ground running. I had a fantastic team behind me, and we built it up to being an amazingly proud Compass region and office.'
After 6 months of filling in for the role, Linda took permanent position of Head of Fostering in the West region. 'We're a full staff team now, I pushed to get our own family finding team and we're very happy with where we are.'
If you're interested in joining the Compass team, you can find our current vacancies here. Alternatively, check out our why work with Compass page to see what we have to offer our staff.