Steph, Joel's mum is one of our brilliant panel members. You can donate to his gofundme page here.
It isn't uncommon for teenagers to get stress headaches, or even migraines, throughout their exams. It's a stressful time for young people, and getting less sleep is common leading up to the big days.
This is what 19-year-old Joel thought when his migraines started, they ran in the family and once his A-Level exams were out of the way he imagined they'd stop.
Exam season came and went, and Joel was accepted into King's College London to study English Literature with fantastic results. He planned a summer of festivals, holidays and fun, but his migraines kept up and he developed problems with his eyesight.
After seeing someone about his sight he was told to go straight to hospital, and after tests they sadly found a tumour in his brain. Doctors were able to remove the mass, but Joel was given the news that he had glioblastoma, the most aggressive form of brain cancer. Typically, the average life expectancy with this disease is only 18 months, with anyone living beyond 5 years after diagnosis being incredibly rare.
After being diagnosed, Joel decided to raise money for the Teenage Cancer Trust, and amazing he raised £20,000 in a short space of time.
Since last September Joel has received excellent care from the NHS at The Christie Hospital having radiotherapy, chemotherapy and a clinical trial of immunotherapy.
Joel has been encouraged by doctors to carry on and live his life as he would have, for as long as he feels well enough to. But the coronavirus pandemic has brought change that no one could foresee, and so most of Joel's year has been difficult to enjoy. He hasn't been able to do the things that he loves like acting, meeting up with his friends and clubbing.
After postponing his university place last year, Joel is due to begin his course in September, determined to life his life as normally as possible.
Treatment with the NHS has gone as far as it can go for Joel. Specialists have informed him that a personalised treatment, called a Dendritic Cell Vaccine, could significantly prolong his life. The vaccine is essentially a personalised cancer killing vaccine made from Joel's own remaining tumour tissue. This will be the most promising way of prolonging Joel's life. The treatment isn't yet available on the NHS even though it is recommended by renowned oncologists.
Because the treatment is tailored for Joel, it comes with a cost of £400,000. It will be manufactured for him by a biotech company in Cambridge and for he'll receive the treatment from a leading brain tumour Professor from Kings College Hospital in London.
His friends, family and loved ones have rallied behind him to help raise the money. They so far have managed to raise an incredible £132,000- but they still have a way to go.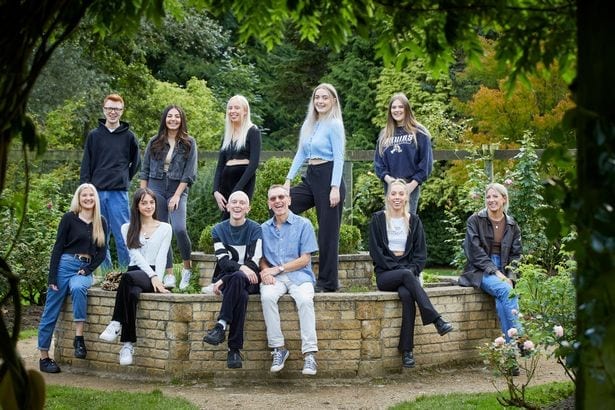 A crowdfunding campaign has been set up by a group on behalf of his parents Steph and Ian in the hope that together they can extend Joel's life.
His friends got a group together to climb Snowden in mid-September and have raised tens of thousands of pounds for Joel's cause. His community of friends, family and even strangers have been rallying behind him to raise money.
His mother, Steph, a Compass panel member, has come together with her choir to record a song to inspire the climbers. They recorded a version of 'Higher and Higher' with lead vocals by the Happy Mondays' Rowetta.
Joel has now started university, trying to live life as normally as possible, but he worries that he might not live long enough to make it through the end.
Raising funds for Joel's treatment will carry on through the rest of the year from friends and family.
If you would like to donate to help Joel live longer, you can do so on his gofundme page here.
Your donation towards this pioneering treatment will help Joel and contribute to developing breakthrough cancer treatment for brain tumours to help others in the future.