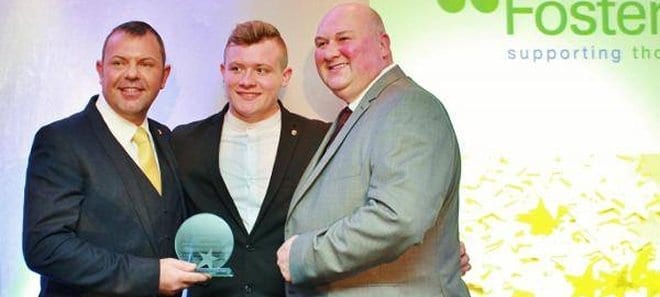 Adoption was the first call for us when we started on this journey but we decided after a lengthy waiting time to think about the benefits we could give to many different children and young people by fostering.
We thought of the good things like the development of a child/young person, or helping them move on to better themselves. Little did we stop and look at the small details that have a big impact.
Having 2 birth children, I was not unfamiliar with challenges that arose as a parent, but my two lived with their mum and as they were teenagers and had lives of their own now they didn't visit and stay on weekends and school holidays like they used to. As you can imagine, when we took on this challenge it really was making a change in our lives, from having no children to having one that would change the course of our lives to then having a second who would equally change how we lived as a family.
Add in the fact that we are a same sex couple and this alone brings in challenges and new experience for all. Immediately after our first placement of a young 16 year old who is still living in a staying put agreement with us, we met negativity from the gay community. It was reported to our agency by an anonymous person that they felt it was wrong to place someone with a same sex couple, slating myself and my partner to the point that we ourselves didn't recognise who these people were talking about. But with support and guidance from the social workers, the whole team and our own strength as a couple, we made it through and it made us stronger and more determined to turn this negative into a positive.
Before fostering we didn't need to worry about anyone but ourselves. We could do anything we wanted, go out with friends, party till the early hours, holiday abroad during term time and generally not really worry about the small things as long as bills were paid and money was coming in. We had no need to think about activities to do or how to manage behaviour, things like that were not of concern to us.
This changed with our first placement.
We had questions racing through our minds; are we ready? Can we do this? What if this goes wrong? It was about us and we didn't give a thought to how that young person was feeling who had been told that they were being rehomed with strangers.
Gone were the days of watching what we wanted to on TV, our favourite programmes were replaced with SpongeBob and music that had no words to sing along to. Drawers and wine cabinets were locked or emptied, simple things like leaving your razor on the sink side now had to be locked in the bathroom cabinet. We didn't realise how our lifestyle would change, you really do become more active. We discovered more about ourselves, what skills we had and what we had to learn, but also what we had to offer.
Getting used to things you take for granted like walking to the bathroom in only what you were born in, shaving with no shirt on, sleeping with your bedroom door open and watching your P's and Q's all became a thing of the past. Our lifestyle had to change; from the way we spoke to meal times being altered.
Yes, there are times when you wish it was just the two of you again to be able to take off on holiday without the thoughts of schools/colleges and getting permission slips, but then wonderful things happen where the young person/child starts to achieve things that they never thought possible. Things like receiving awards, achieving distinctions in their chosen career path at college and getting an offer to university despite being told by others that he would never achieve to anything. Even the smallest of things like having a green day or staying in class, all these things wouldn't have happened before, and it makes you so proud to think you helped make this happen. Often it's something so small that the world to everyone.
There are also days when things don't quite go to plan. Sometimes a young person will act out, or in our case on a couple of occasions run off. Little did we know that at 2am on a winter's morning would we be running up hills and across fields (we live in the countryside) chasing after someone half as young as us and with legs like a gazelle through sleet and wind. Eventually we ended up lying in a pile of cow muck muddied up to the eyeballs. Lessons learned; have trainers at the side of your bed and sleep fully clothed! All you can think of is the safety of the person and that this would never have happened if it was just the two of us, and I see no shame in having those thoughts as it's a true reflection of how you are feeling at that time. Little do we realise this is a cry for help and by standing by them they will be a better person. They will succeed in life with our guidance and support.
Our seal of approval from our young man was when after a turbulent 6 months from one thing or another he nominated us to the Foster Carer Awards supported by Fostertalk all unknowingly to ourselves. He told them about our support and encouragement and how we helped him through some bad times, even moving house so he could remain in a staying put position after his time in care came to an end. We won; Best New carers 2014! We were invited along to a lavish awards ceremony in London where other winners of different categories were awarded and recognised for their efforts and contributions to fostering. For a good while we were minor celebrities and yet so humble about the whole thing as we only did what any caring person would do.
It's about becoming that young person's confidant, support, family and friend. It's also about you growing up and becoming that adult, that parent, that person who suddenly has to communicate and learn a whole new meaning of life more than ever to help grow and develop our own relationships and that of the child.
This is what makes a foster carer. Never giving up, standing by the young person/child and expecting the unexpected. Each day is different, you never know what is going to happen, what is going to greet you in the post, that knock at your door, the call from college or school or what response you are going to get when you wake them up in the morning. This is a career that is ever lasting and really makes a difference.