The West Midlands is in urgent need of foster carers. That's why Compass Fostering covers all of the West of England! We have Supervising Social Workers spread across the region to ensure we are able to support all of our foster carers.
Find your nearest Compass Fostering office
You don't need to be located near to one of our offices to foster with us, but if you'd like to pop in to learn more about fostering then you can find us in…
Some of our key areas include
Fostering In Stoke on Trent
Fostering In Staffordshire
Fostering In Wiltshire
Fostering Information Events
Learn more about foster care and whether it's right for you with out live, digital fostering information events.
Upcoming Events

Your Senior West Team
Meet the key members of our team dedicated to fostering success:
Linda Meir
Head of Fostering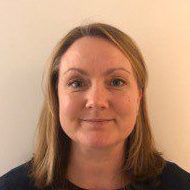 Georgia Stayte
Operations Manager
Laura Martin
Operations Manager
Make a success of fostering in the West Midlands
If you'd like to learn more, just complete the form on this page. You'll then get a full info pack, containing everything you need to start your successful fostering journey with Compass.