Pinching the pennies has become almost second nature to most families in recent years. The rate of raising a child is steadily increasing and being mindful of what you're spending and saving is essential. But how much does it cost to raise a child in the UK?
Child Poverty Action Group (CAPG) ran a report to find the average total of having children in 2019. They found that up to the age of 18, the cost of raising a child in a single parent family costs a staggering £185,000 compared to £151,000 for couples. Raising a family is an expensive task. We've put together the top 10 costs you'll need to budget for when raising a child in the UK, along with a few tips on how to save.
1. Childcare cost in the UK
Almost half of what a parent spends on their child goes towards childcare. According to research by the TUC, since 2008 the cost of childcare in England has risen four times faster than the growth of families' wages. Fortunately you now have the option to make use of Tax-Free Childcare in the UK, where the government pays £2 towards childcare for every £8 you spend.
2. Cost of education
School, the greatest days of their lives. You've got uniform, stationery, books and plenty more to think about. All of these different components add up quickly. Trying to reduce expenses like buying uniform from supermarkets and creating your own packed lunches can be an effective way to cut back on spending.
3. Average household spend per month
According to the Office of National Statistics (ONS) the average spending for a household is over £550 a week. Transport being the most expensive category taking up 14% of the weekly costs. Staying within your chosen budget could be tricky as this will vary from week to week. It's always worth having a look for deals to stock-up on essentials when they're on offer.
4. How much do child activities cost?
Depending on your child's interests, clubs and activities can be costly. From swimming lessons, drama club or music tuition, there's a whole array to budget for. Schools may even offer some lessons for free or at a discount and re-using items for sports activities can help too.
5. Average pocket money
According to the Independent, on average, British children received £7.58 per week in pocket money in 2022. However much you choose to give to your child, however, pocket money does add up. It can also teach them to handle their money better from an early age and can aid them in having a better understanding about the reality of the cost of their possessions.
6. Average cost of children's clothing per year
Raising a child from 0-18 is an expensive business – and creates big of piles of washing! To clothe them from birth to adulthood will cost you around £16,000– not including footwear. This amounts to about £888 per year. So accepting and buying second-hand clothes, especially when they are young, will save you.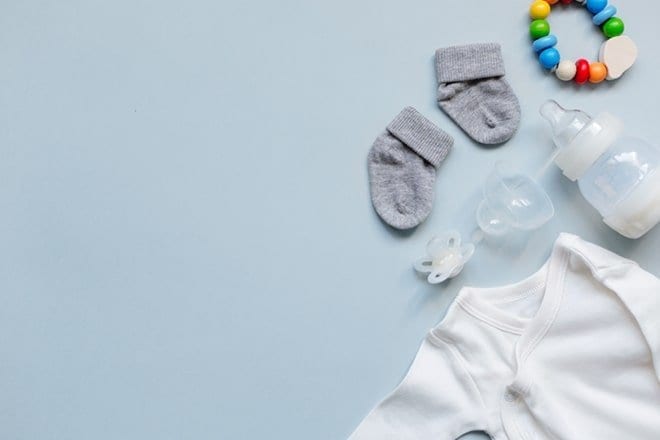 7. Birthday Expenses
Planning parties and buying presents for the big day takes a lot of preparation. Being able to budget in advance can help if you're able to shop around for gifts at the best price, hire venues for parties as far in advance as possible and booking for groups could come with a discount.
8. Tech for teens
Once you get to the in-between and teenage years, the cost of tech will go up in your household. Putting you all on a family plan can help with costs like TV deals, phone contracts and even adding teenagers to your car insurance could save you.
9. Baby kit
From cribs, prams and car seats to bottles, nappies and toys, welcoming a bundle of joy will be pricey. The Money Advice Service have a handy Baby Cost Calculator for planning the initial costs for a new baby and to help you budget your spending effectively.
10. Leisure expenses
During half-term and holidays children will want to be entertained. A day out to the zoo, soft-play or simply going to the cinema can be costly. Put together a fun activities calendar with your little one(s) and use this as a way to plan your budget too. Don't forget, there's always 2-4-1 vouchers and discounted tickets that can help you save a little extra.
So how much does it cost to raise a child in the UK? The long and short of it: it isn't cheap. This is why Compass Fostering offer a generous fostering allowance, which takes into account the number and nature of children in your care. This not only will have an impact on whether you choose to work and foster, but whether this is possible for you. All young people deserve a comfortable and safe environment, so if you're thinking about becoming a foster carer, do not hesitate to get in touch today.